Canoe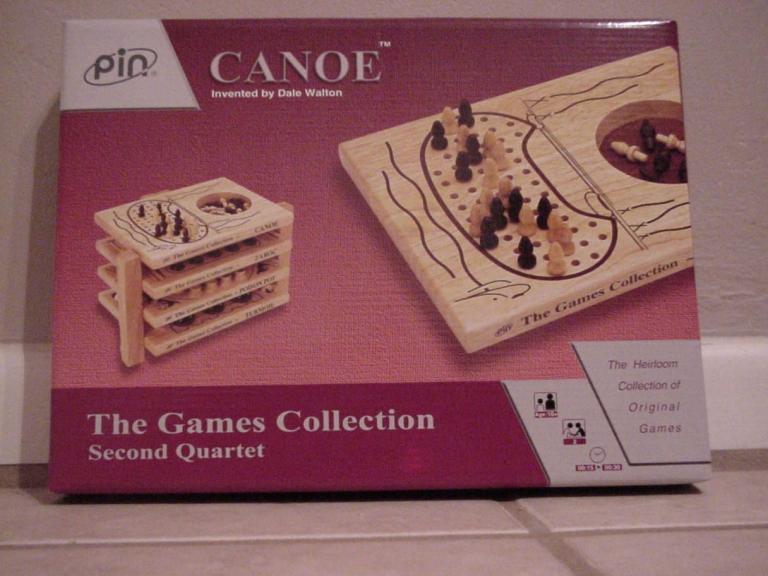 Canoe
Selection #8 of The Games Collection by Pin International.

The goal in Canoe is to be the first to form canoes - i.e. patterns of exactly 4 of your pieces in an arc shape that includes two diagonals. Two are needed to win. To count, each canoe must be separated from your other pieces. The other player's pieces can only interfere by blocking positions of play, as there is no capture.

On your turn you may place, remove, or move one piece. But you have only a limited number of them to play.

The novel aspect of the game is that completion of your goal pattern normally requires you to remove your own pieces.