Zoophoria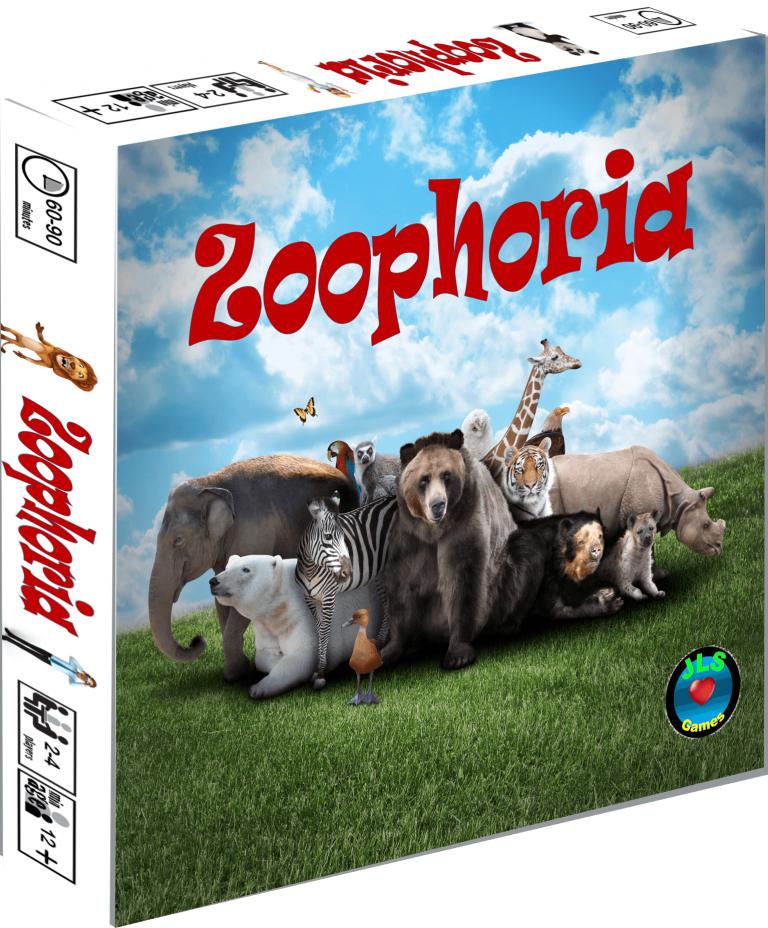 Zoophoria
A game of Zoophoria takes place over seven rounds, representing one week. Players start with four animals, three employees and two secret targets. Each day, a new selection of animals, employees, buildings, food supplies, targets and more will be available. Players will draft three items from the 19 available as new additions to their habitat. Strategy and planning must be used to create a habitat that can manage the daily food, virus and trash production. If the growing collection of animals is fed and remain healthy, and the habitat is kept clean, visitors will come to enjoy the zoo.

Over 90 unique animals from around the world available to build your habitat. Earn extra visitors by creating themed exhibits containing mammals, reptiles, birds, endangered species and more.

Over 50 unique employees and buildings are available to provide assistance. Upgrade or add a new Keeper to produce more food. Install trash cans and recycling bins to keep the zoo clean. Enlist Veterinarians to ensure animals don't get sick. Add restaurants, photo spots, souvenir stands or other guest services to attract even more visitors.

The player who attracts the most visitors to the zoo will win the challenge and earn the title, Director of Zoophoria.