Draco & Co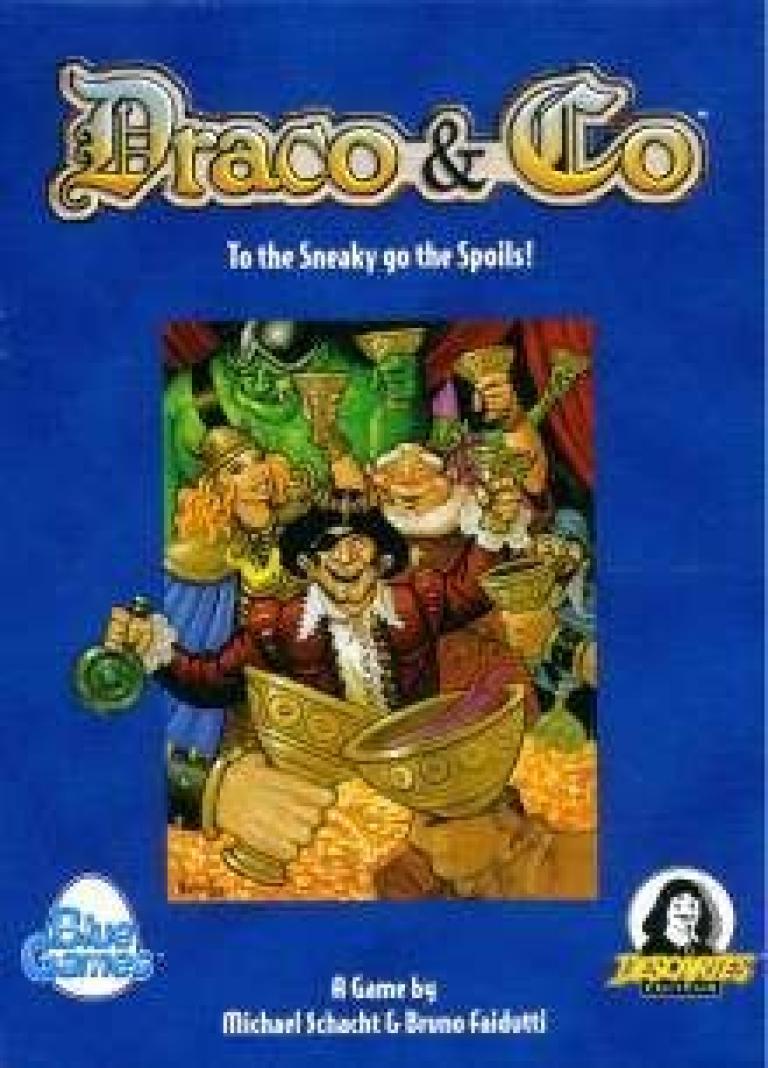 Draco & Co
Draco is the king of all rogues and bandits. He gets his name, not because of his fierce temper, but because of his terrible breath! Draco's "Company" is the feared "Round Table Gang", a band of brigands who scour the kingdom's roads for loot and plunder. Every night, Draco and the gang gather together at the Shady Dragon Tavern to divide up the day's loot.
In addition to his breath, Draco is famous for his drinking. He loves a good party! And when he starts to get "happy" he starts handing out treasure. Whenever someone proposes a toast, Draco gives rewards to the group of thieves on his good side. However, Draco does love his money, so he makes any player on his bad side give up some of their treasure at the same time.
With the aid of drink and furious fawning and elbowing, all the gang members try to stay on Draco's good side and avoid his bad. All in an effort to gain the bandit King's favor, and consequently get a bigger part of the loot.

Rerelease of Die Tafelrunde.