10 Nights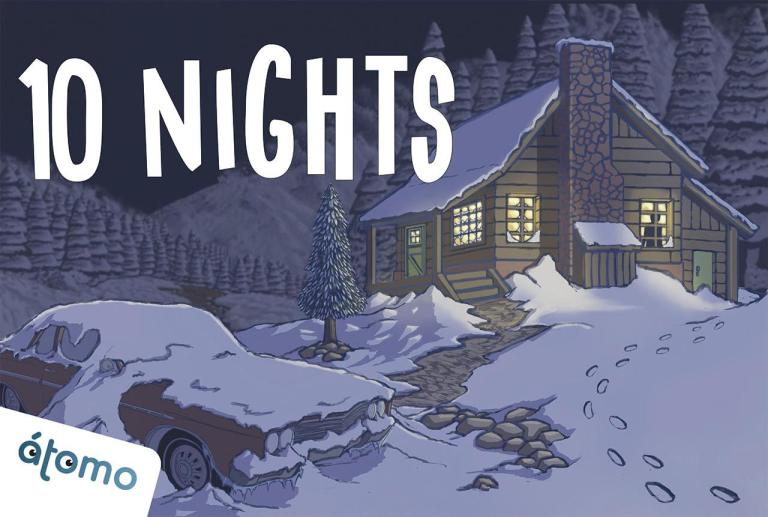 10 Nights
A rural house, a party, murder and too many witnesses. Isolated by storm by 10 nights..What will the murdered to do?, What will the rest do?

The killer must kill 4 witnesses before the 10 nights have passed to win the game, and the innocents try to find out before the witnesses die.

10 Nights is a hidden roles game for 12+ years, 3-8 players and 10 minutes of duration.

This game contain one gameboard, tokens and cards the characters and APP for mobile that control day time and night time.

Una casa rural, una fiesta, asesinatos y demasiados testigos. Aislado por la tormenta por 10 noches ... ¿Qué hará el asesino ?, ¿Qué hará el resto?

El asesino debe matar a 4 testigos antes de que pasen las 10 noches para ganar el juego, y los inocentes intentar descubrirlo antes de que mueran los testigos.

10 Nights es un juego de roles ocultos para mayores de 12 años, 3-8 jugadores y 10 minutos de duración.

Este juego contiene un tablero de juego, fichas y tarjetas de los personajes y la aplicación para dispositivos móviles que controlan el día y la noche.