Cyrano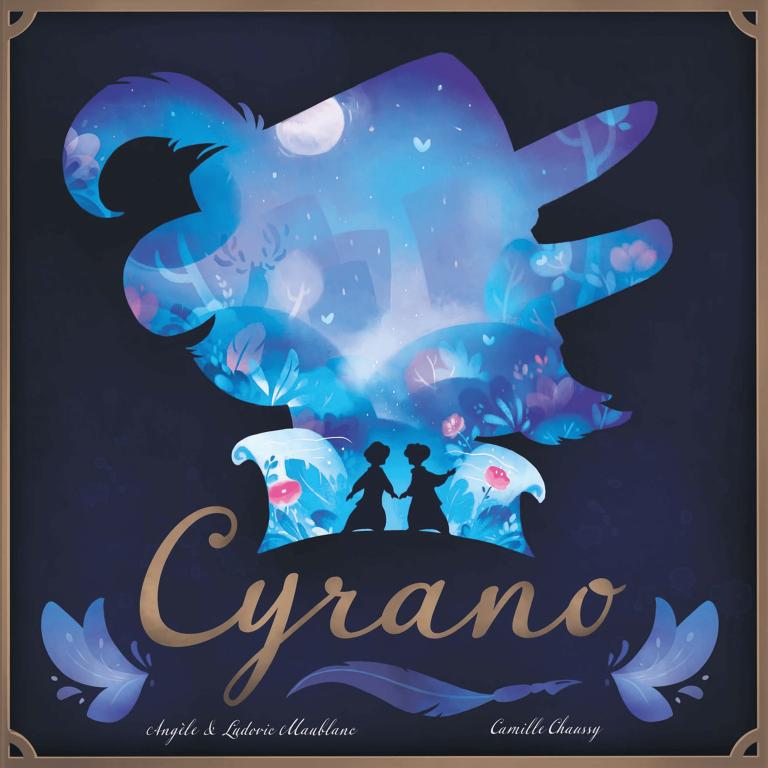 Cyrano
You play as poets. You will write short poems to reunite as many broken hearts as possible in order to win the game. For that, you will have to show originality and good taste!

A game is divided into several rounds, each of them split into three steps:
1. Creating poems
2. Determining the originality of the poems
3. Voting for the most beautiful of the poems
At the beginning of each round, the current player randomly draws dice out the dice bags:
-draw 1 Theme die and roll it in the center of the table
-draw 2 Rhyme dice and roll them in the center of the table
Each player then writes a 4-line poem using the Theme and required Rhymes. Players then read their poems, and vote for the most beautiful poem.

Starting from the top going down, fill in 1 half heart on the right side for each person that voted the same as you, you included. It is a token of good taste to guess who received the most votes! When the game is over, the person who filled in the most complete hearts on his or her sheet is declared the greatest poet. In case of a tie, the victory is shared.