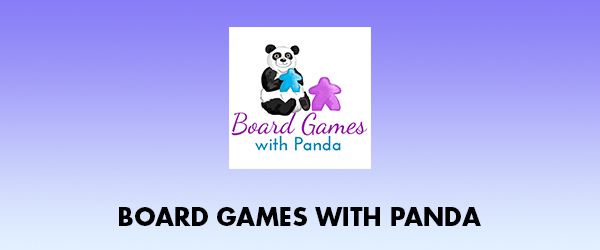 BGP 004: Yokohama Review
In Episode 4, Amanda and Brad talk about the games they've been playing since last episode as well as provide their review for Yokohama by Hisashi Hayashi and published by Tasty Minstrel Games.
What we've been playing
Big Box Takenoko (0:25)
Mechs vs Minions (1:25)
Diamonds (2:56)
Dead of Winter (4:12)
Timeline Challenge (8:55)
Roll For It (10:06)
Ethnos (11:16)
New York Slice  (12:25)
Troyes (12:55)
One Night Ultimate Alien (14:00)
Roll for the Galaxy (15:40)
Biblios (16:46)
Vikings Gone Wild (18:12)
Sagrada (21:53)
Fabled Fruit (26:30)
YOKOHAMA REVIEW (30:40)
This copy was provided by TMG as a review copy. It is the standard retail version.
We'd love to hear from you! Below is our contact info:
Twitter: @BoardGamePanda
Instagram: @boardgameswithpanda
e-mail: [email protected]
BGG Guild: 2917
Games Featured in this Episode