The Broken Meeple - 2016 Top 100 (100 - 81)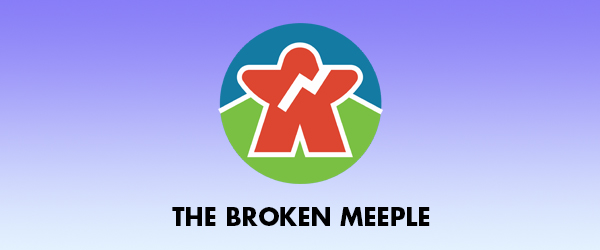 The Broken Meeple - 2016 Top 100 (100 - 81)
3 years of running the Broken Meeple, wow has it been that long? So much has changed in that time, how I write, how the podcast has developed, how I had to put YouTube on hold, my attendance at conventions and my association with distributors, publishers and The Dice Tower. It's all great fun and I look forward to future times as I try to grow the Broken Meeple and improve it as a service to all of you.
Currently I'm in my "temporary transition" period. I'm moving out of my flat on Saturday to short-term accomodation until my future house is fully ready in September. From that point once I'm settled and Essen is over, I'll be looking to crowdfund/Kickstart a new season of podcasts, reviews and with your help, hopefully videos with updated equipment and a new quieter location where I'm not held back by annoying headsets, outside traffic noise and lack of space.
But while I'm in limbo, reviews will still continue on for that period, I've got plenty coming as well as audio reviews from time to time. But as a treat, as I will do every year, to mark the anniversary of the Broken Meeple, I will be giving you my Top 100 Games of all time. Last year it was only 75, from now on it's 100! Throughout August I'll crack on with 7 special episodes showcasing 100 great games starting now with 100 through 81.
Games Featured in this Episode