Zug um Zug: Deutschland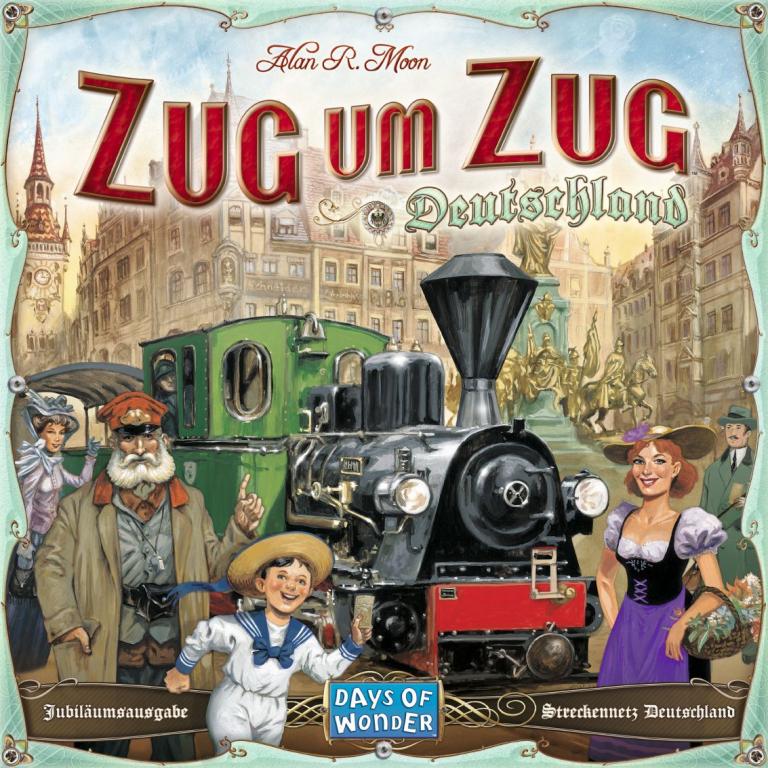 Zug um Zug: Deutschland
Zug um Zug: Deutschland is a stand-alone game in the Game: Ticket to Ride series. Over the course of the game, players collect cards in order to then claim routes on the game board between two cities. Ideally the players create a network of routes that connect the cities showing on their secret ticket cards. Players score points both for claiming routes and for completing tickets, with incomplete tickets counting against a player's score. Whoever has the most points at the end of the game wins.

Zug um Zug: Deutschland, published solely for the German and Austrian market, consists of the same map as Ticket to Ride: Märklin – with the game now set at the turn of the 20th century – but the game does not include the passenger mechanism from Märklin in which players scored additional points by moving passengers from city to city. In addition, the numbers of destination tickets and train cards differ slightly between the two games.

Part of Ticket to Ride series.