Mythe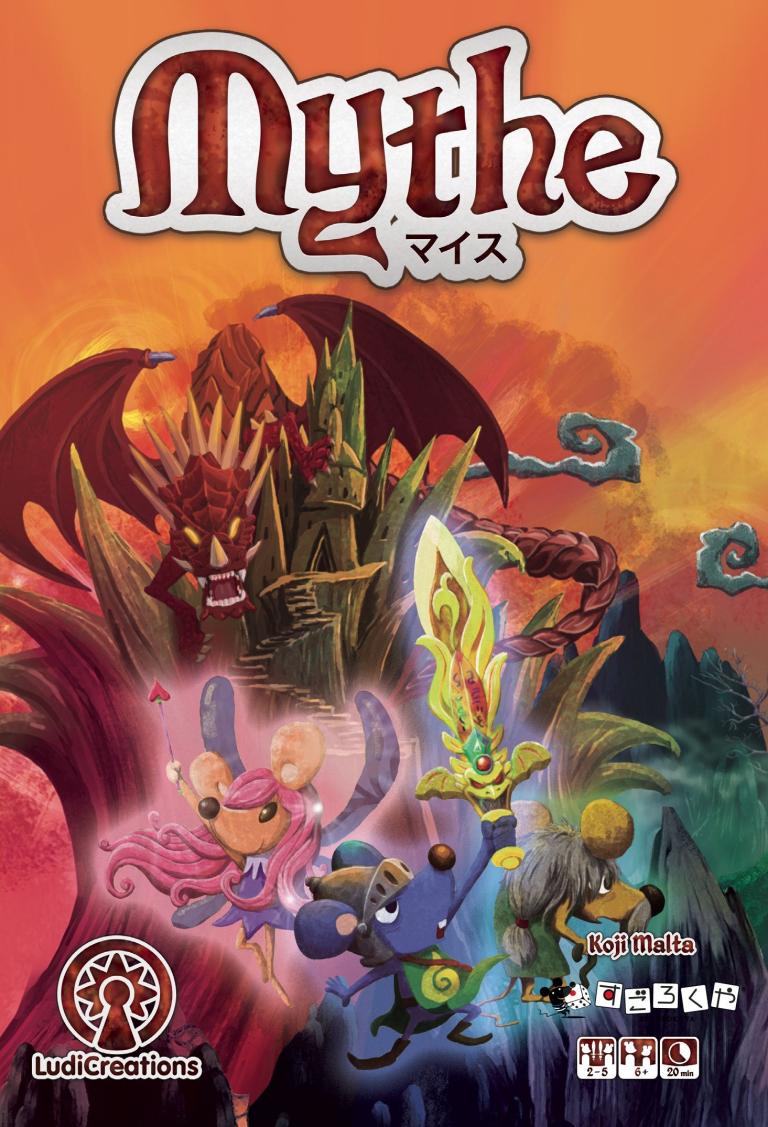 Mythe
Description from the publisher:

The peaceful kingdom of Mythe has been unexpectedly raided by the evil red dragon and his monster companions! The red dragon has taken away the golden Sacred Cheese, the symbol of the kingdom's prosperity and unity, and the fate of the kingdom is now in peril. The brave young heroes of Mythe must now set out on a desperate journey to the dragon's castle and recover the Sacred Cheese!

The players in Mythe, as mice heroes, must travel to the castle of the red dragon, where one of them has to defeat the evil creature and recover the Sacred Cheese. The player who does this wins the game! To progress on their journey, players must draw cards from other players' hands, one by one. When a player has decided that they have taken enough cards, they can decide to advance their hero on the game board. However, if a player draws a Obstacle card, then the hero must stop and deal with the mishap, not moving on that turn.

When a player finishes their turn (whether they advanced or not), they may then redistribute any of their cards to the other players. To win the game, a hero must have one of the legendary cards — Shield, Sword, or Fairy — then move onto the Dragon's space to defeat him and save the Sacred Cheese.

In the original release — named マイス, which is Japanese for "mice" — the mice heroes were trying to save a princess from the dragon.


Sam Healey takes a look at this push your luck game about Mouse Knights seeking to defeat an evil red dragon to reclaim the Sacred Cheese!!