Run for Your Life, Candyman!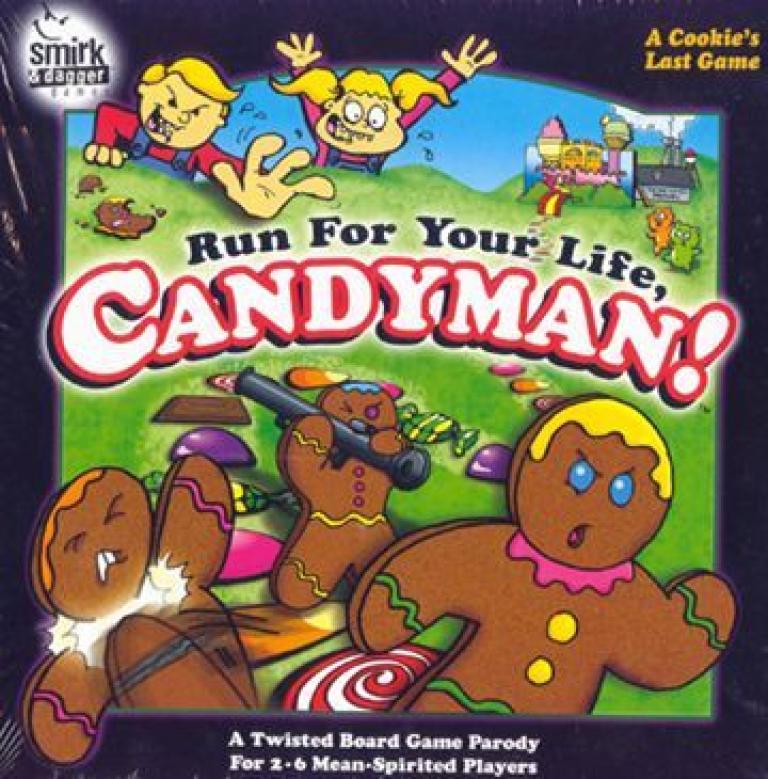 Run for Your Life, Candyman!
A twisted parody of a classic board game. Yours is a sugar frosted land of confection. But underneath the candy covered veneer lies a disturbing truth. The king is selling the sweet citizens out the back door to voracious children all over the world. Now it's a mad dash for the border to save your little candy buttons. And if you have to snap a few ginger limbs to do it - well, that's the way the cookie crumbles.