Queendomino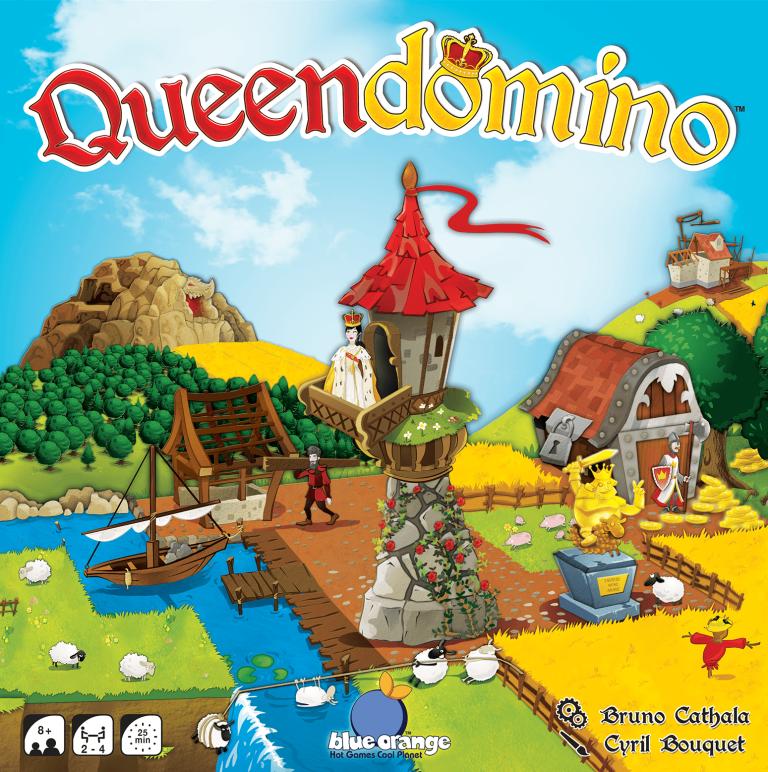 Queendomino
Description from the publisher:

Build up the most prestigious kingdom by claiming wheat fields, forests, lakes, grazing grounds, marshes, and mountains. Your knights will bring you riches in the form of coins — and if you make sure to expand the towns on your lands, you will make new buildings appear, giving you opportunities for new strategies. You may win the Queen's favors ... but always be aware of the dragon!

Queendomino is a game completely independent from Kingdomino, while offering a choice of more complex challenges. Two to four players can play Queendomino independently, but also in connection with Kingdomino, allowing for games with 7x7 grids for four players, or for up to six players if you stick to 5x5 grids.


Publishers
White Goblin Games, テンデイズゲームズ (Ten Days Games), Swan Panasia Co., Ltd., Pegasus Spiele, PaperGames (III), MINDOK, Happy Baobab, Gém Klub Kft., FoxMind Israel, FoxMind, FoxGames, Blackrock Games, Blue Orange Games, Blue Orange (EU)
Board Game Category
City Building, Fantasy, Medieval, Territory Building
Anna takes a look at the sequel to the highly acclaimed Kingdomino...Queendomino, from designer Bruno Cathala, and Blue Orange Games!