Bacchus' Banquet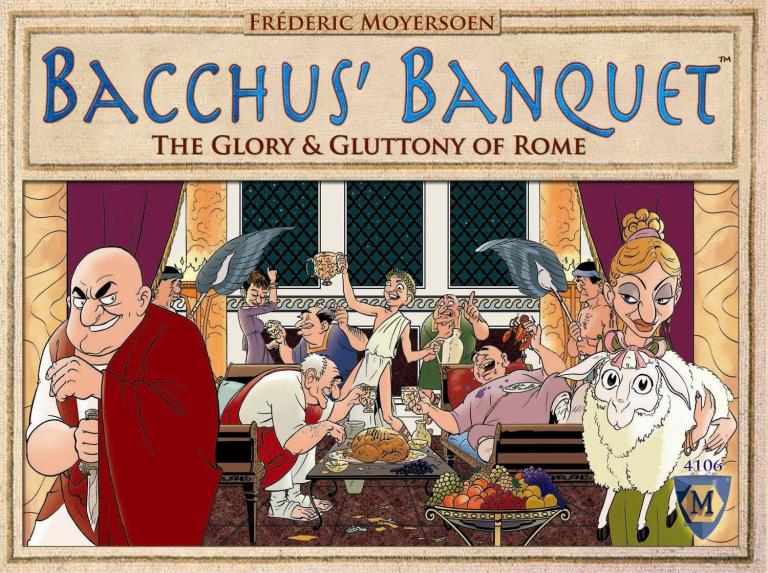 Bacchus' Banquet
From the publisher:

"It is 37 AD and Caligula is the extravagant Emperor of Rome! It is a time of excesses. It is a time of intrigue. And the latest gala in Caligula's short reign is starting tonight—Bacchus' Banquet!"

From BoardgameNews.com:

"As a player, you are one of the nine "honored" guests—each with his or her own secret objective. You might be a glutton who is only there for the food and wine. You might be an avaricious opportunist longing for the presents that are often bestowed. You might be a conspirator in one of the many plots to kidnap or assassinate the Emperor. You might even be Caligula himself, exploiting the all-too-human foibles of his groveling subjects."