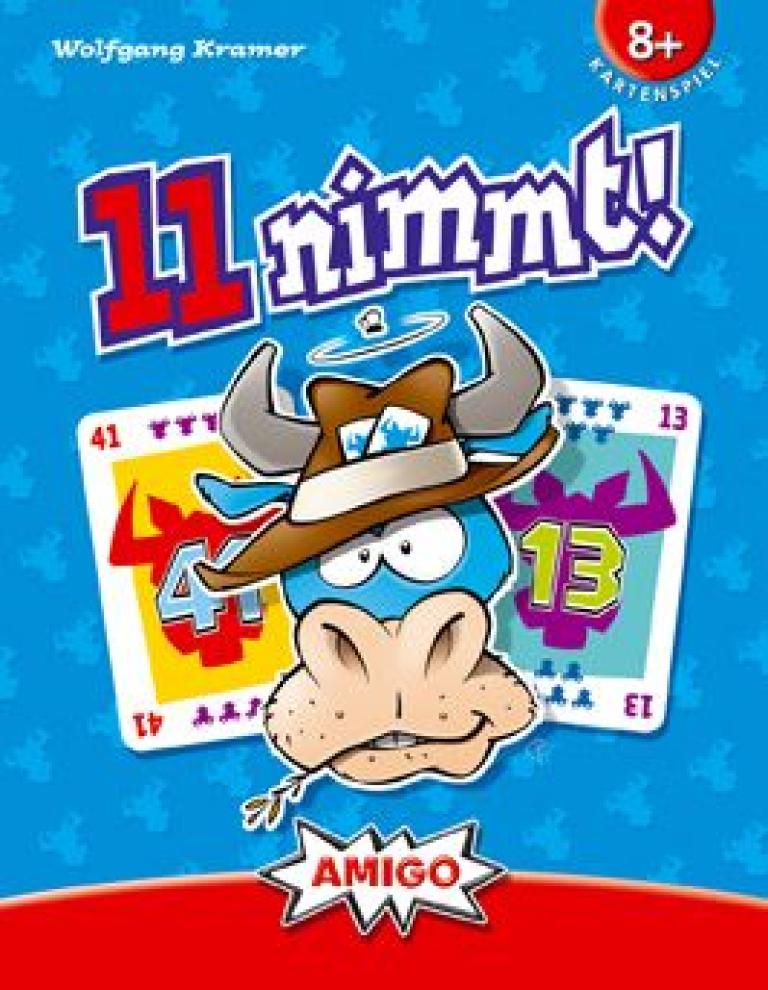 11 nimmt!
From BoardgameNews.com:

As you can tell from the name, this game is an off-shoot of the 6 nimmt! family. The cards are numbered 1-100, and each card has a number of bullheads on it. Each player starts with ten cards in hand and is trying to discard those cards to win the round. The player who goes out scores zero points, while everyone else loses points equal to the number of bullheads on their cards.

Instead of playing cards on multiple rows, however, players play onto a single discard stack, with the played card being higher than the top card of the stack but not more than ten higher; if you can't (or don't want to) play a card within this ten point range, you have to pick up the discard pile. Ergo, "11 takes". You then start two new stacks by revealing cards from the top of the deck. The number of piles keeps growing throughout the game.

Each time you take a stack with more than three cards, you get a bull card. With bull cards, you can play additional cards on your turn as long as all the cards fall within that ten point spread. For each bull card you can play on one different stack.