BGP 019: What Has Us Excited about 2018 pt.1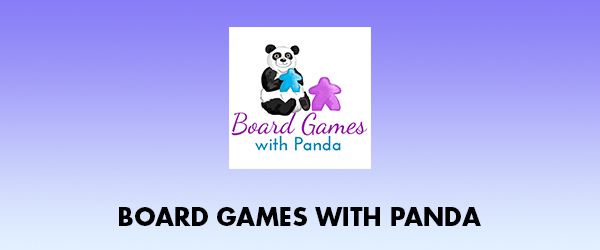 BGP 019: What Has Us Excited about 2018 pt.1
This week, Amanda and Brad go over what they've been playing since the last episode (it's a lot) and then talk about the board games that they're excited to play in 2018.
This week is focusing on Kickstarter games that should be delivering in 2018 and the conventions that they're planning on attending.
After recording the episode, plans were made to attend Dice Tower Con this year! Excited to see everyone there.
Show Notes
What we've been playing
1:10 - Sons of Anarchy Men of Mayhem
2:15 - Charterstone
7:10 - Dinosaur Island
9:45 - TIME Stories Estrella Drive
11:54 - Time's Up
14:28 - Dice Forge
15:17 Haspelknecht
17:08 - Raiders of the North Sea
20:09 - Through the Desert
22:26 - Harvest Dice
23:31 - Gloomhaven
25:05 - Legacy of Dragonholt
29:49 - Indulgence
30:54 Kickstarter games we're excited to receive
31:24 - Legends of Sleepy Hollow
32:27 - 7th Continent
33.16 - Spy Club
33:58 - Unstable Unicorns
35:12 - Founders of Gloomhaven
35:35 - Crusaders: Thy Will be Done
35:52 - Rise of Tribes
36:20 - Flow of History
36:54 - Dead Man's Doubloons
37:34 - Grimm Forest
39:25 - Empires of the Void II
40:33 - Vast: Crystal Caverns miniatures
41:36 - Feudum
43:24 - Our 10x10 Challenge plans for 2018
50:15 - The conventions we're excited about in 2018
53:00 - Campaign games that we're excited to play in 2018
CONTACT US
Twitter: BoardGamePanda
Instagram: boardgameswithpanda
Facebook: Board Games with Panda
BGG Guild: 2917
BGG Blog: Board Games with Panda
E-Mail: [email protected]
Website: boardgameswithpanda.com
Games Featured in this Episode