Zee Garcia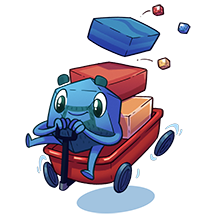 Zee Garcia
About Me
Zee Garcia has a Bachelor's Degree from Florida International University in Fine Arts/Theatre. He has directed over a dozen plays and has been involved with several South Florida and New York theaters and theatrical companies, including Murder Mystery, Inc. and The Broward Center for the Performing Arts.
He enjoys teaching at a high school level and did so for several years, focusing on theatrical performance and stagecraft.
When it comes to board games, his favorites tend to be those that can be easily taught and enjoyed by a varied group of participants. Cooperative games, for example, tend to be some of his highlights.
For The Dice Tower, he shoots and edits reviews, Top Ten lists, participates in/produces Board Game Blender, as well as a myriad other tasks. And yes, he loves it.
 Zee Garcia lives in Homestead, FL