Potion Explosion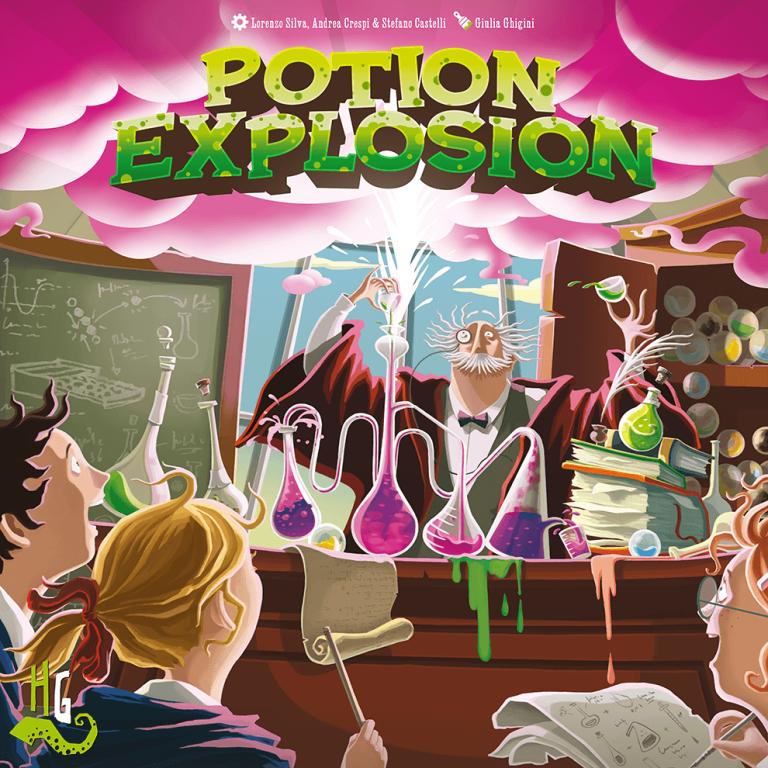 Potion Explosion
Potion Explosion is a game for 2 to 4 players by Horrible Games.
It was designed by Lorenzo Silva, Andrea Crespi and Stefano Castelli.

Dear students, it's time for the final exams of the Potions class! The rules are always the same: Take an ingredient marble from the dispenser and watch the others fall. If you connect marbles of the same color, they explode and you can take them, too! Complete your potions using the marbles you collect, and drink them to unleash their magical power. Remember, though, that to win the Student of the Year award, being quick won't be enough: you'll also need to brew the most valuable potions in Potion Explosion!


Designers
Lorenzo Silva, Andrea Crespi, Stefano Castelli
Publishers
Swan Panasia Co., Ltd., SuperHeated Neurons, Rebel Sp. z o.o., Lanlalen, InterHit, IELLO, Hobby Japan, Heidelberger Spieleverlag, HeidelBÄR Games, HaKubia, Ghenos Games, Galápagos Jogos, Edge Entertainment, Cool Mini Or Not, BoardM Factory, ADC Blackfire Entertainment, 999 Games, Horrible Guild
Board Game Category
Fantasy, Puzzle
Tom Vasel takes a look at this puzzle-style game reminiscent of Bejeweled!
Podcasts Featuring this Game