Codenames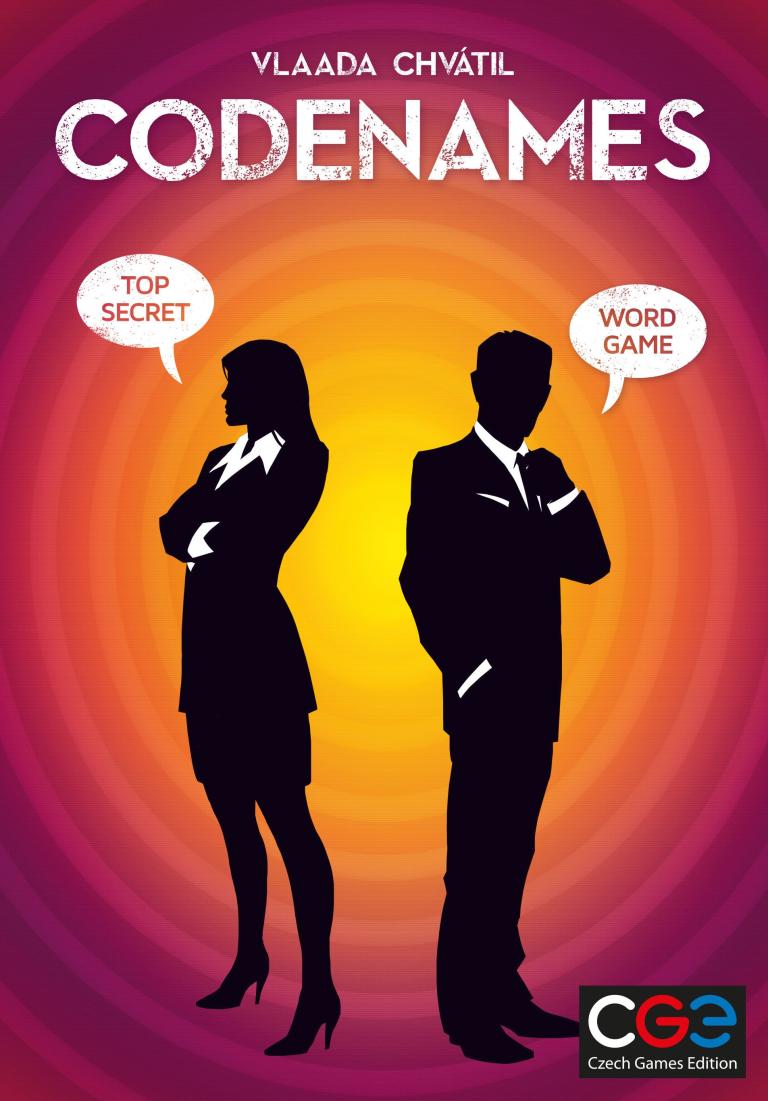 Codenames
Codenames is an easy party game to solve puzzles.
The game is divided into red and blue, each side has a team leader, the team leader's goal is to lead their team to the final victory.
At the beginning of the game, there will be 25 cards on the table with different words. Each card has a corresponding position, representing different colors.
Only the team leader can see the color of the card. The team leader should prompt according to the words, let his team members find out the cards of their corresponding colors, and find out all the cards of their own colors to win.


Publishers
White Goblin Games, TWOPLUS Games, SuperHeated Neurons, Rebel Sp. z o.o., Pridemage Games, Ponva d.o.o., One Moment Games, Nordic Games GmbH, More Fun Co., Ltd., MINDOK, Lex Games, Land of Beautiful Mind (سرزمین ذهن زیبا), Kaissa Chess & Games, IELLO, Hobby Japan, Heidelberger Spieleverlag, Golden Egg Games, Gém Klub Kft., GaGa Games, Feelindigo, Fantasmagoria, DiceTree Games, Devir, Cuaca Cerah Games, Cranio Creations, Broadway Toys LTD, Brain Games, Boardgame Space, Bergsala Enigma (Enigma), Asmodee, Czech Games Edition
Board Game Category
Card Game, Deduction, Party Game, Spies/Secret Agents, Word Game
Andre Nordstrand takes a look at this party word game from CGE!
Ryan takes a look at this party game from CGE
Dan King takes a look at this hot new party game from CGE
Podcasts Featuring this Game