Tom Vasel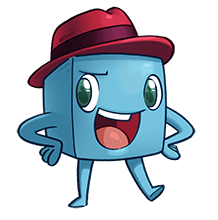 Tom Vasel
Twitter Handle
@thedicetower
Role
President
Chief Reviewer
Podcast Host
About Me
Hi, my name is Tom Vasel, host of The Dice Tower.  I've played board games most of my life, having learned classics such as Uno!, Monopoly, Sorry!, and Careers as a child.  I quickly started looking through thrift stores to find more and more games, and was captivated by games that had variety and strategy, such as Cosmic Encounter and Scotland Yard.
In college, I played quite a few collectible card games, and dabbled with wargames and miniatures.  Over the past five years, however, I've become aware of a great amount of other board games.  Many of these games are known as "Eurogames", due to the prolific nature of the German and French game designers.  I've found them to be exciting and interesting, and a far cry from the "roll-and-move" games of my youth.  Of course, American games, such as those from Eagle Games and Fantasy Flight, also fascinate me.
Several years ago, I began to write reviews of board games, so that others could find out about these wonderful games.  I've also authored an "Interviews by an Optimist" series, a series of interviews with notables in the gaming world, and started a series of deeper board game discussions - Musings On...,which is now gone - but you never know if we might start it up again!
In May 2005, I started the podcast The Dice Tower with Joe Steadman - a podcast all about board games, and one that has gradually changed over its many episodes.  Joe has since left the show, but with a host of other contributors, the Dice Tower is still being produced biweekly, and is one of my favorite things to do.  In 2008, I started a video podcast with my daughters, which is amazingly fun!
Most importantly, I am married to the lovely Laura Vasel, and together we have six beautiful girls - Melody, Amy, Holly, Clara, Violet, and Ruby, and a son, Jimmy.  We also have a son, Jack, who was called to Heaven in early 2011.   Together we served as missionaries in South Korea, where I pastored Uijongbu Baptist Church.   I'm now in Homestead, Florida, where I run the Dice Tower full time, as well as serve at the First Baptist Church of Cutler Ridge.
You can find more about me at my personal webpage, www.tomvasel.com.